Middlesbrough Solar Panels: Going Solar In Middleborough
Middleborough homeowners are buying solar panels to save money and are receiving discounts on the purchase from the Middleborough Gas and Electric solar rebate.
Middleborough benefits from being both a municipal and having Eversouce as their utility supplier. With Middleborough's town owned municipal Middleborough Gas & Electric Department (MGED) residents benefit from no national national investors affecting the price of their energy. MGED is one of 40 muncipals in Massachusetts and the same as other communities they operate at not-for-profit rates. Due to the municipal status Middleboro residents have an electricity rate that is 39% below the Massachsuetts price. The Massachusetts electricity rate is the 4th highest in the country.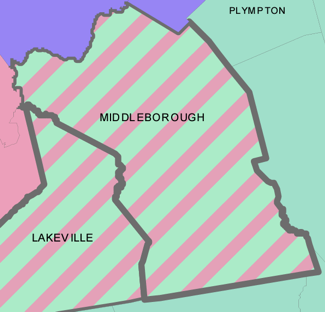 Living in a municipal gives its residents cheaper electricity rates but also great benefits for switching to solar. This is seen in the Middleborough Gas & Electric Solar Rebate program. We took a deeper dive into the program in our blog linked below:
A quick look at the incentives program is:
The MGED solar rebate pays $0.60 per watt of new solar power.

 

Middleborough solar can pay up to 25 kW of solar production and 50% of total solar installation costs.

 

This would equal a $1,800 payment for a 3KW system and a $5,100 solar rebate payment for 8.5KW system, which is the average size in the US
More Info about Middleboro, MA Electiricty
MGED purchases its energy from regional plants in New England as well as local energy from privately-owned solar arrays

 

Incentives for Middleborough solar panels are